Boston BMW CCA – Events Coming VERY SOON
I would like everyone to be aware that our season of Driving, Tech and Social events is about to get underway before the end of March.
I would especially like our new members to be aware that we are kicking off with our ground school on March 23rd. This is where all our driving event organizers will be present to give an overview of the types of events we offer as well as being on hand to answer questions.
Our goal is to get you ready for whichever driving events you choose to attend. This is a fun group of enthusiasts and we are keen to invite new people to join us.
HMS Motorsport will be hosting and providing day of event discounts, and we plan to offer a free Autocross day as a door prize.
Please see details below for this event as well as several others coming up soon.
Driving Events Ground School 2019
March 23, 2019 @ 10:00 am to 2:00 pm at HMS Motorsport
Our annual Performance Driving – Ground School will introduce you to each of our different types of driving events. We will teach you everything you need to know to become a participant. If you have been thinking about trying one of these events – this event will help you make up your mind.
PLEASE REGISTER AT THE LINK BELOW OR CLICK HERE.
General Meeting
April 3, 2019 @ 7:00 pm to 9:00 pm at BMW Gallery Norwood
The next General Meeting will be held at BMW Gallery of Norwood on Wednesday, April 3rd. The meeting will start at 7PM and end at 9PM. The featured speaker will be Peter Bourassa, the editor of "Motorsport Marketing Report" . He will be speaking about purchasing OEM & aftermarket parts. It is sure to be an enlightening conversation. More details about the event, including registration information, will be provided soon so please check back for updates.
Autocross – Test and Tune
April 7, 2019 @ 7:00 am to 5:00 pm at Moore Airfield
We very happy to announce that we will run a Test and Tune for Advanced Drivers only on Sunday April 7th. This is by far the most fun, bang for your buck on the runways. This event will provide you with tons of seat time to really make sure all that winter rust is gone! In order to participate you must have 2 or more years of autocross experience.
The event has limited registration to ensure tons of runs for each driver.
Unlimited runs on both a 30-second timed course and multiple practice elements.
You get more seat time in your car during the day than any other event we host.
You can jump in your friends cars.
You and your friends can switch cars!
Please register on Motorsportreg.com. 
CABIN FEVER – HPDE – New Hampshire Motor Speedway
April 20, 2019 at New Hampshire Motor Speedway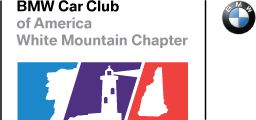 Kick off the driving season with the White Mountain and Boston BMW CCA Chapters!  Our always popular season-opening Cabin Fever High Performance Driving School at New Hampshire Motor Speedway is Saturday April 20th.
These High Performance Driving Schools are suitable for all skills levels from Novice to Expert.   We welcome all makes of cars at our schools — you don't have to drive a BMW to enjoy our events.  This school is an excellent way for you to improve your driving skills and have fun too! 
CLICK HERE to REGISTER
AC3 Advanced Car Control Clinic – Lime Rock
May 11, 2019 @ 8:00 am to 5:00 pm at Lime Rock Park
In addition to the Boston Chapter's usual Advanced Driving Skills School (ADSS), we are now offering our Advanced Car Control Clinic (AC3). AC3 utilizes the Skid Pad and Auto Cross course on the upper level at Lime Rock. ADSS is designed to introduce and develop car control skills, but AC3 will help take your car control to the next level! Click HERE for more details and Registration